Model 600 Estate Manure Spreader
The model 600 manure spreader is a tow behind manure spreader designed for use by horse men and women and small hobby farmers that need to economically spreader manure. The model 600 handles all types of manure, including that mixed with hay and straw. The model 600 mighty spreader has a 25 bushel capacity, and uses pressure treated lumber for the bed and sides.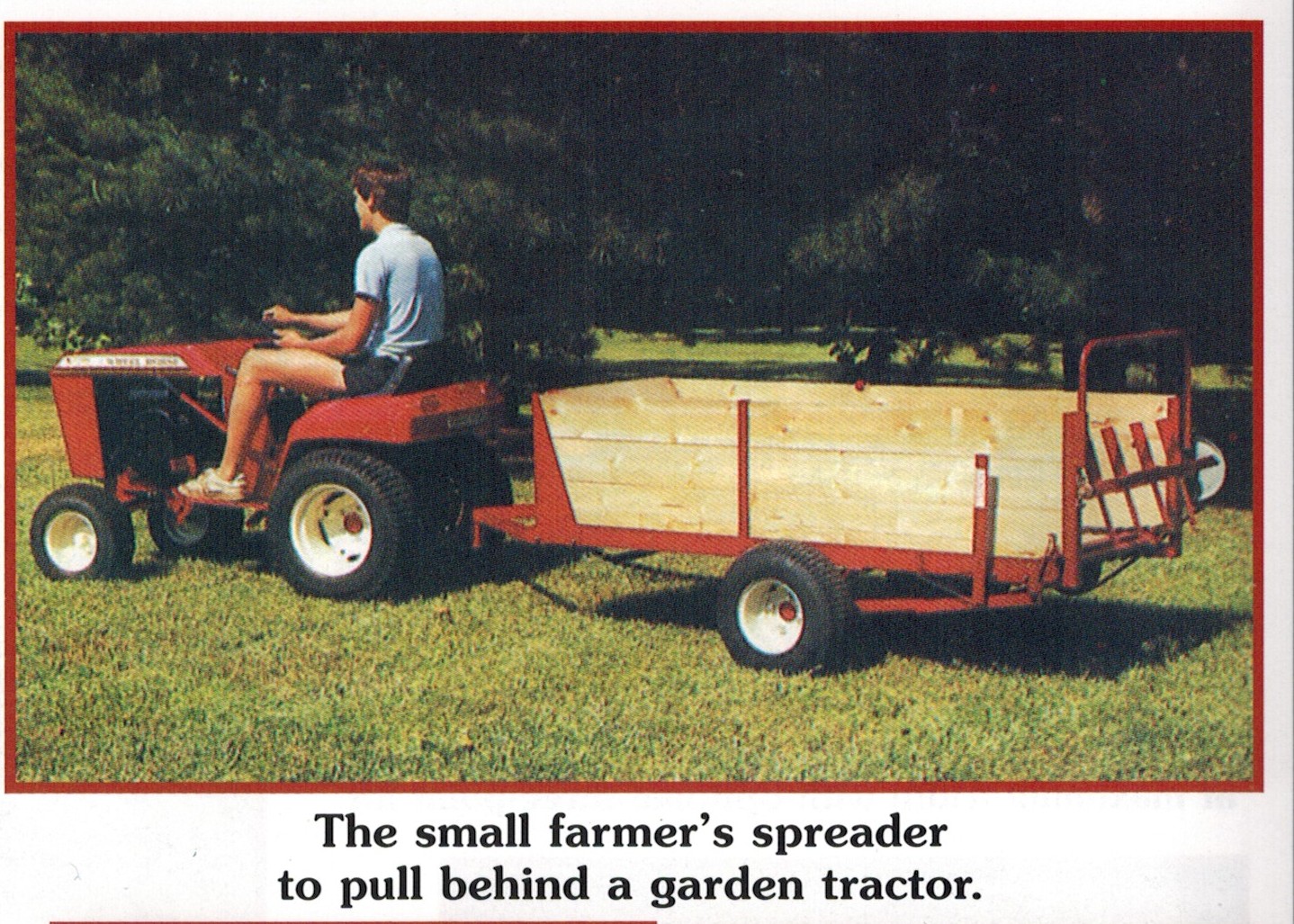 Features/Specifications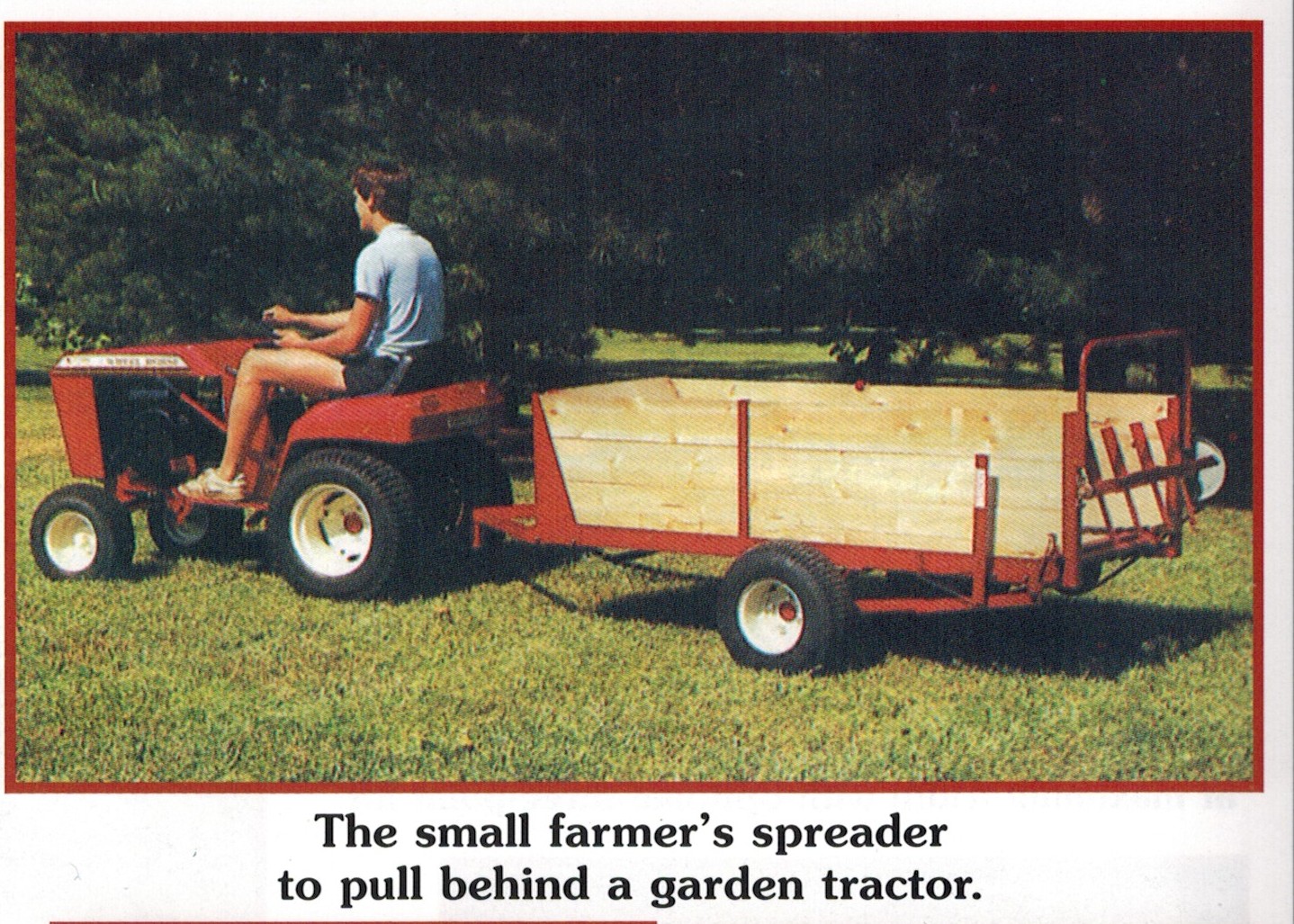 25 bushel capacity manure spreader performs just like large farm models, unit is ground driven and can be towed by an garden tractor 10 hp or larger
Unit is only 46 inches wide giving it extra maneuverability and versatility
Pull the unit down your barn aisle to load
The rugged construction will handle all kinds of manure, including manure mixed with hay and straw
Ground driven using #55 link chain for reliability
No differential required, drag chain ratchet driven by one wheel while the rear beater is driven by the opposite wheel
All structural members are hot rolled steel
High strength steel gears in conjunction with cast iron sprockets and link chain provide extra strength were needed
Standard V belts and pulleys provide final drive for the beater
6 ft. long x 2 1/2 ft. wide x 1 1/2 ft. high load bed allows for big loads
High flotation 16 OD tires on 8 inch rims
Cart is well balanced for moving by hand
Shipping weight is 250 lbs.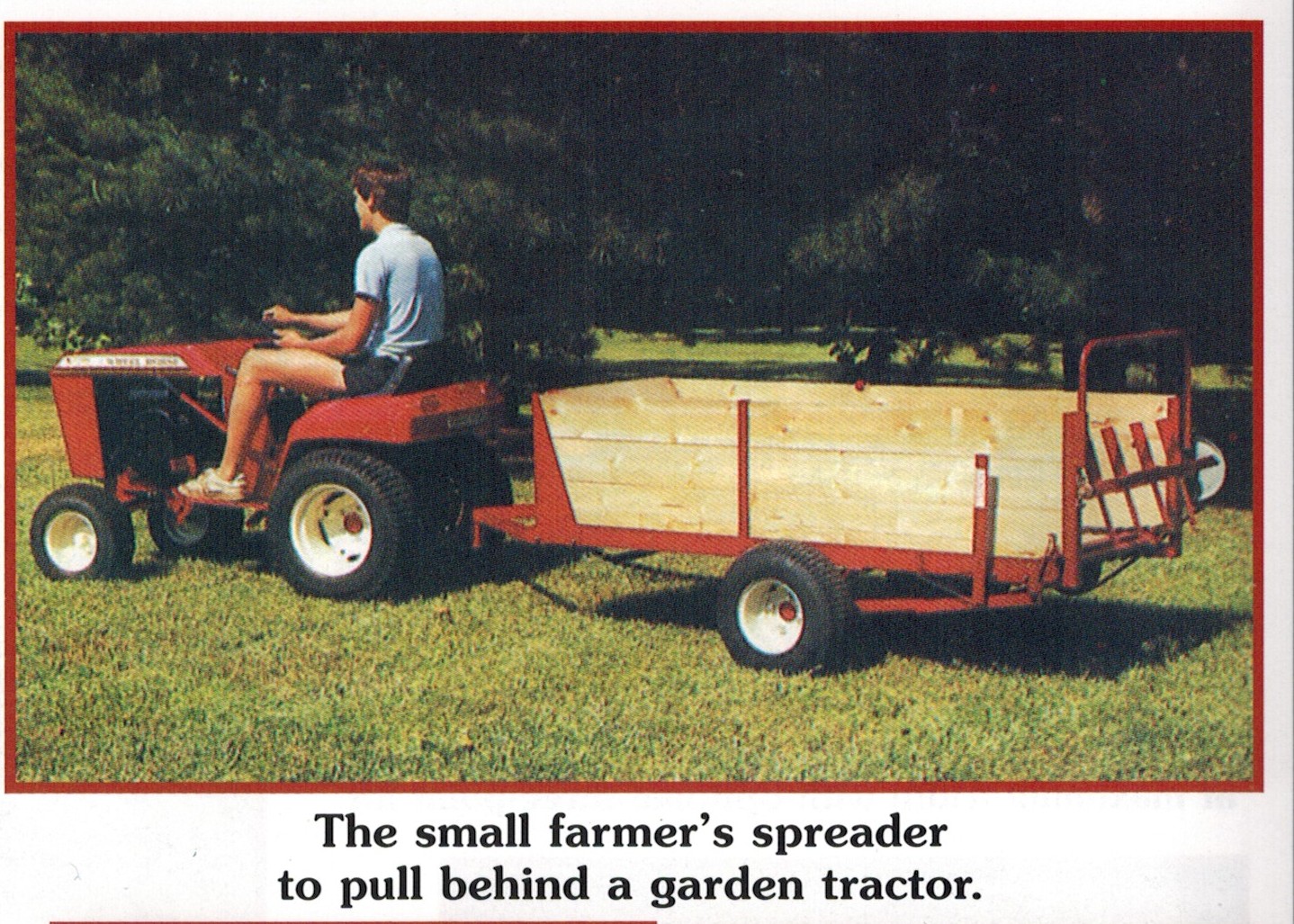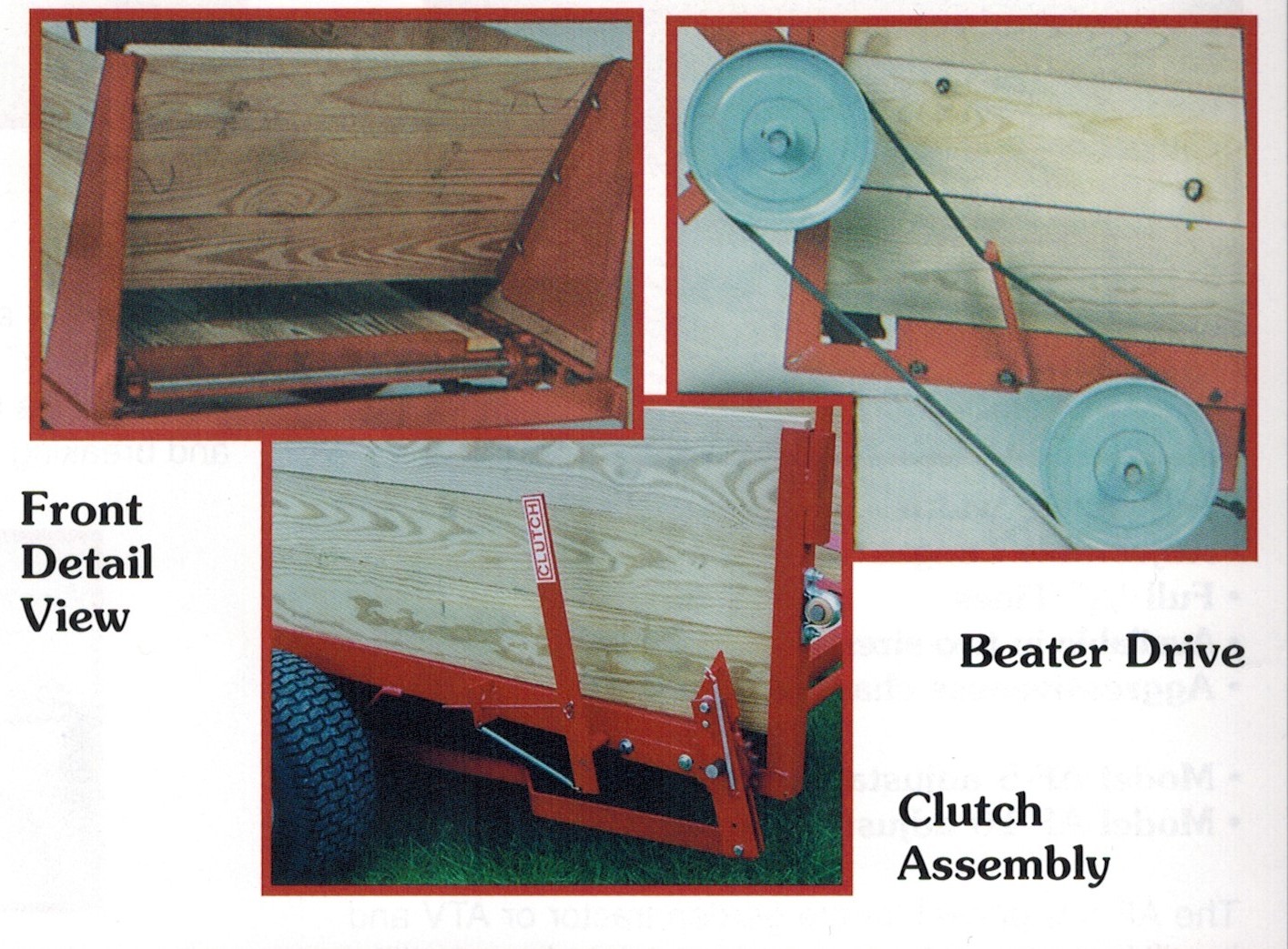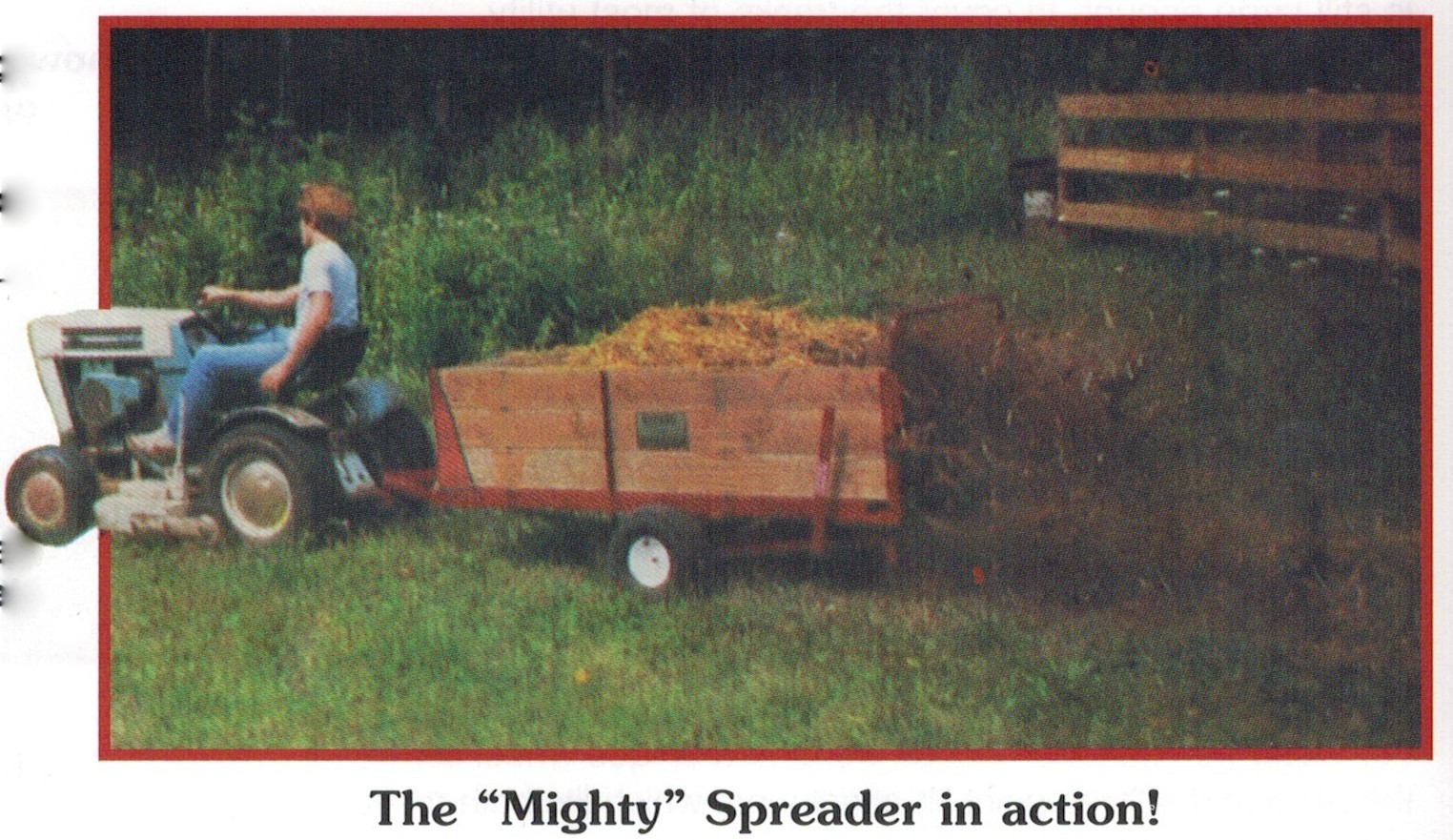 Model 600 Manure Spreader: 25 bushel ground driven manure spreader - Click the link below for current price, and/or to order

Click Here To Expand This To A Full Page Version
Wikco.Com is a national equipment dealer selling directly to the end user
To Order: Click On The Order Form Button Below For Ordering And Payment Information


If Our Index Doesnot Appear On The Left Side Of This Page
Then Click On The Home Button Above To See The Many Other Products We Sell
For Sales or Technical Questions, Parts Information, Or To Check On An Order
Please E-Mail us at: wikcocom@msn.com
All information is on our web site at: www.wikco.com
If you have additional questions,
Click Here For Our Contact Information
Wikco.com Inc.

Copyright © Wikco.Com Inc., 1997 to present - All Rights Reserved, A U.S. Corporation